Posted by Abbi Swanson on 29th Jun 2021
ALCOHOL VS. DISINFECTANT WIPES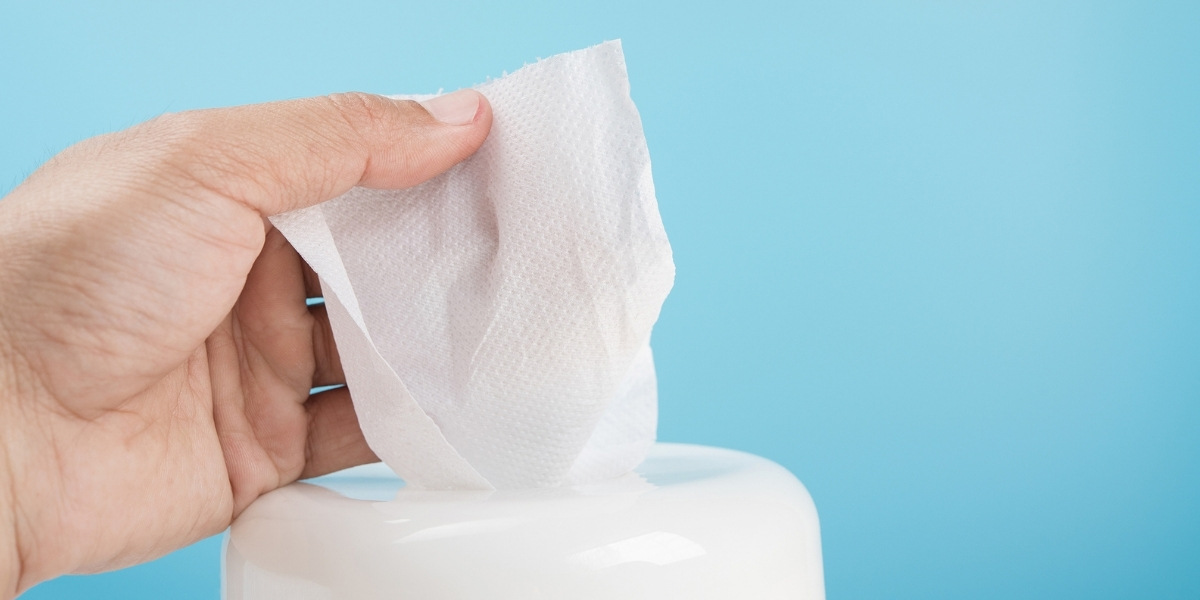 Do you know the difference between alcohol wipes and disinfectant wipes? While the terms, sanitizer and disinfectant are often used interchangeably, there is actually a major difference that you need to know. Understanding this difference can help you decide which cleaning products you should be using, when and in what areas of your home or workplace.
There are two major ways to protect yourself during COVID-19 — washing your hands regularly (or sanitizing them when you're not near soap and water) and cleaning commonly-touched surfaces. However, disinfecting surfaces in order to kill all the tough germs and bacteria including coronavirus would require a disinfectant chemical formula, NOT a sanitizing solution.
WHAT IS SANITIZER?
While sanitizers are most commonly used in food preparation settings, they are known to remove or eliminate common germs and bacteria - but that doesn't necessarily mean that they kill the germs let alone kill COVID-19. Because sanitizers have a lower concentration of cleaning chemicals to that of disinfectants, it is more efficient & safe to use sanitizing products for hands and any surfaces that come in contact with your mouth. Thus, alcohol wipes are generally used when sanitizing your hands & surfaces but not for killing all germs present.
WHAT IS DISINFECTANT?
Generally, disinfectant kills a wider range of microscopic organisms and they are most commonly used in high traffic areas around your home, health care settings or for medical use. In a 2011 article written in Food Safety Magazine, Allen Pfuntner writes, "To disinfect means to destroy or irreversibly inactivate specified infectious fungi and bacteria…". Disinfection is usually performed by EPA-approved products which have been proven to kill at least 99.9% of bacteria & viruses. Disinfectant products must contain a strong enough concentration of quat ammonia formula & other additives in order to kill the bacteria & viruses rather than only slowing their growth. When should you use disinfectant products around your home? Generally, it is better to use disinfectant wipes & sprays for areas that are most often touched - door knobs, handrails, toilet handles, even sinks.
WHAT'S THE MAJOR DIFFERENCE?
If you want to get really technical, the Environmental Protection Agency (EPA) defines sanitizers as chemical products that can kill at least 99.9% of germs on hard surfaces and hands (that percentage should go up to 99.99% of germs on surfaces used for food service). Disinfectants are stronger, killing 99.999% of germs on hard, non-porous surfaces or objects. The difference really boils down to the fact that sanitizing solutions aren't as strong as disinfecting solutions.
WHAT ARE THE BEST PRODUCTS FOR SANITIZATION & DISINFECTION?

As an EPA-approved disinfectant (EPA Registration # 97092-2), Dr. J's Surface Disinfectant Wipes are the best on the market to effectively kill germs and bacteria for all surfaces including COVID-19. Only 9 companies in the US market have EPA N-List formulation that can make the coronavirus killing claim and QYK Brands is one of the nine companies among Clorox and Lysol leading the pack.

For your sanitizing needs, choose Dr. J's Alcohol Wipes to clean your hands when soap and water are not readily available. These wipes have shown to kill 99.9% of germs and bacteria with a concentration of 75% ethyl alcohol and aloe vera to promote moisturization in the skin and cleaning your hands.