Posted by Abbi Swanson on 24th Jun 2021
3 Benefits of PCA with 17 Patents for Healthy-Looking Skin & 24-Hour Protection from Coronavirus.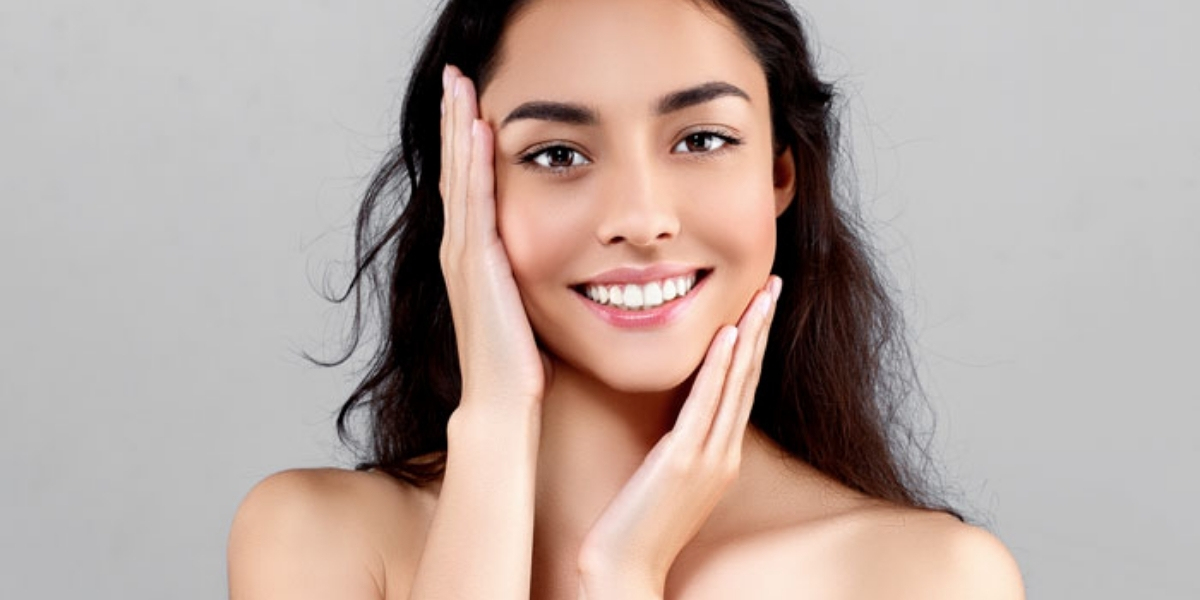 The benefits of Protocatechuate (PCA) in skin care are truly too good to pass up. With 17 Patents and numerous health benefits, this natural ingredient is the perfect one-size-fits-all solution and a vital ingredient in any skincare routine.
WHAT IS PCA?
Commonly found in nature and our daily diet, PCA is a nutraceutical ingredient discovered in medical research to yield many skin benefits. The myriad skin health benefits include collagen synthesis, UV protection, wrinkle treatment, and scar reduction as shown in the abundant research performed by the world-renowned orthopedic surgeon, Dr. Lanny Johnson.
PCA has 17 patents issued as of today.
PCA IS AN ANTI-INFLAMMATORY & ANTIOXIDANT REAGENT
Inflammation is our body's response to any kind of disruption. Sun damage, breakouts, redness, puffy eyes - these are all results of inflammation in the skin.
Antioxidants are the "free radical scavengers" in charge of catching harmful toxins in the body and they are the basis of all health. With a lack of antioxidants in the body, these free radicals and toxins can result in redness and irritation as inflammation takes place to combat the disruption.
Research performed in a 2011 study showed that present anti-inflammatory and antioxidant properties in PCA were an effective treatment to reduce irritation and swelling in the skin.
As an anti-inflammatory & an antioxidant, PCA can prevent sun damage, reduce irritation and redness & ultimately promote a healthy & defined complexion.
PCA IMPROVES SIGNS OF AGING
80% of the signs of aging are a result of sun exposure. It is essential that your skin is protected from harmful sun rays that can cause a breakdown of the skin barrier overtime.
Collagen is the main structural protein which plays a major protective role in the body. While collagen is present throughout the body, it is the most abundant in the skin, bones and connective tissue. As you age, your collagen levels decrease which slows down your healing process and results in signs of aging such as: fine lines, wrinkles & crow's feet.
PCA derivatives have been shown in medical research to possess active UV protection as US Patent # 9,925,152 claims PCA for collagen proliferation (i.e. wrinkle treatment) and reduction in scar formation.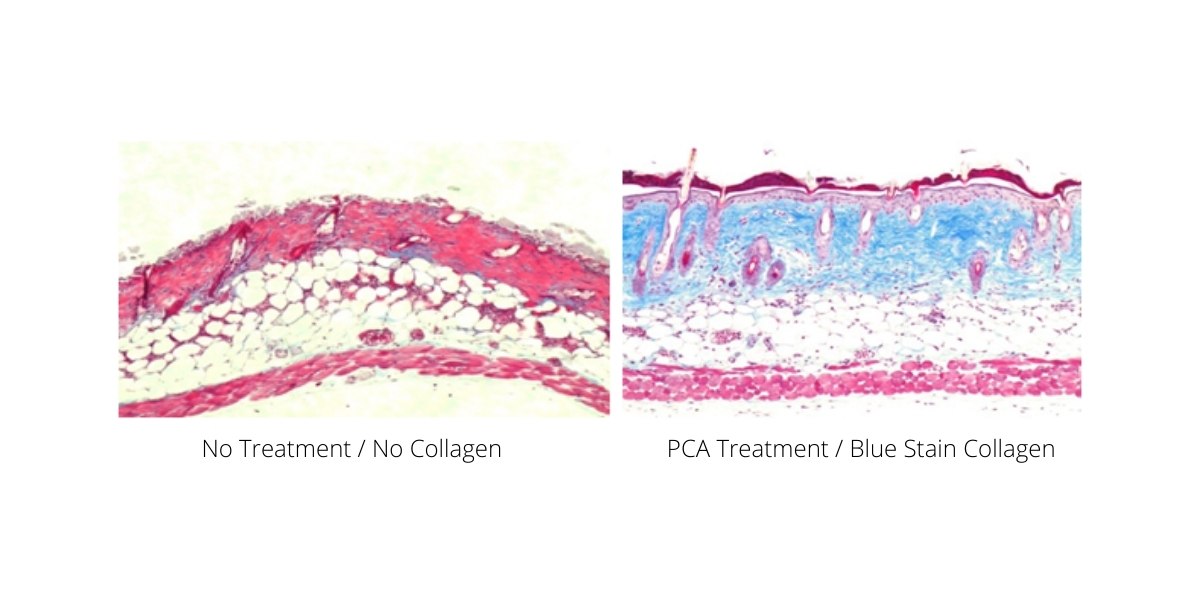 PCA has demonstrated a potential to cause enhancement of the local growth hormone, IGF-1, and growth factors related to health and/or regenerative cells and tissue. In research, it has been shown to heal skin wounds in 2 days with a collagen layer regenerated in the skin. US Patent #8,263,069 was granted stating that PCA turned on the gene for growth hormone, IGF-1, in human synovium as a result of the evidence showing an increase in IGF-1.
PCA PROTECTS AGAINST BACTERIA & VIRUSES
Bacteria & viruses are always in our environment - on surfaces, on our hands, even on our face and research says the 3 areas most vulnerable to bacteria & viruses are the nose, eyes and mouth. In addition to the abundant health benefits of this unique ingredient, PCA has also been discovered as an effective antibacterial and antiviral reagent.
Two contract laboratory studies were conducted to show the effectiveness of PCA against SARS CoV2 (COVID-19). Results showed up to a 99% inactivation rate when PCA was applied to the virus on various substrates. As a result, US Patent # 10,959,969 was granted, claiming that PCA did in fact have the ability to effectively kill COVID-19 on contact and for up to 24 hours after application.
THE BEST PCA PRODUCTS FOR YOUR SKIN
Dr. J's Natural is the exclusive company that provides the highest quality of PCA products that suit all your skin care needs. Our PCA products are created with your health and wellness in mind and our skin care products range from cleansing devices to makeup remover wipes.
TRY OUR NEW PCA BEAUTY PRODUCTS TODAY!
Dr. J's Natural PCA Fresh Face Wipes (Makeup Remover Wipes) are designed to remove stubborn foundation & eye makeup (including waterproof mascara)! With the natural ingredient, PCA and numerous essential oils, your skin will be cleansed, nourished and rejuvenated!

For a refreshing spritz, at home or on-the-go, try our Dr. J's Natural PCA Face Mist Toner. With our signature scent from blended essential oils and our patented PCA ingredient (17), you can have protected skin and a brightening glow throughout your day! In addition, you will protect the three areas of entry for viruses and bacteria: the eyes, nose and mouth.

Dr. J's Natural PCA Adult Care Wipes cleanses all parts of the body and the PCA's residual crystal-coating will continue to protect and prevent bacteria and viruses (including the COVID-19 virus) ALL DAY LONG. With many health benefits, these wipes will nourish and cleanse your body, leaving it feeling fresh and smooth! These are the perfect wipes for the summer with skin health benefits and 24-hour protection from bacteria and viruses.